Start Building, Stop Configuring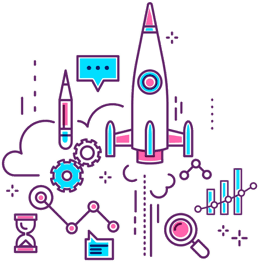 If you ever spent hours (or days!) configuring files, environment variables, integrating 3rd party services, etc - then you know why we built Turbo. With Turbo, you start building your site right away. We took care of the headaches involved with integrating various services so you can focus on the key aspects of your product.
Easy
With our simple CLI and SDK, users can add Turbo features and services in just a few minutes. No need to set up with AWS, Heroku, Digital Ocean etc. Of course, using Turbo in conjunction with your server works fine too.
Flexible
Every app is different which is why Turbo enables custom objects alongside our default types. Whether your project is a simple blog or a full-fledged social network, Turbo can make it happen.
Fast
Unlike other PaaS services, Turbo deploys your site to a distributed network of servers. This ensures that your site loads quickly and never "sleeps." Your site will always be quick and ready for your users.
Services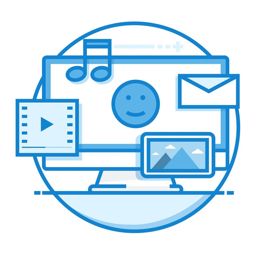 Bring your app to the next level with our suite of add-ons. Our ecosystem of add-ons is growing and if you would like to submit your own, contact: katrina@velocity360.io.
User Management
User registration, login, authentication and password management can be a drain on any project. Let us handle it for you.
Email API
Send newsletters, confirmation emails, password change requests and more through our built-in email system.
* Social Authentication
Log in your users through Facebook and Instagram. When doing so, gain access to profile data and activity.
Blog
Every Turbo app comes with blogging support including a full admin dashboard for creating, deleting and updating posts
* Payments
Accepting payments for individual items as well as user subscriptions makes it possible to monetize Turbo apps from day one.
* Real Time Chat
Engage your users in real time with our live data stream support. This is ideal for chat as well as notifications.
* This add-on is not a default feature and requires premium access for use.
Quick Start
From app creation to full deployment in 5 steps:
$ sudo npm i -g turbo-cli
2. Register Your Application:
After signing up, register your application HERE, then copy the application ID from the upper right corner.
3. Create Your Project:
$ turbo new MY_FIRST_PROJECT --static
$ cd MY_FIRST_PROJECT
$ turbo app APP_ID
$ npm install
The line, $ turbo app APP_ID, connects your project locally to your Turbo application.
4. Develop:
Create your site using your favorite tools, packages and frameworks. Use the Turbo backend to persist data as well as for standard functions such as email notifications, blog posts, and social login. For a full example, see HERE.
5. Deploy:
When you are ready to deploy, simply type:
$ turbo deploy
This publishes your site to our staging environment. The project is assigned a Turbo url which is suitable for testing and iteration. Users are welcome to deploy as many staging projects as they want for free!
Pricing
Starter
Free
Unlimited Staging Apps
1 Production App
Default Add-ons For All Apps
1,000 Daily Requests per App
100 Email API Requests per month
No 'ramp up' time
Hobby
Unlimited Staging Apps
10 Production Apps
10 Add-ons For All Apps
10,000 Daily Requests per App
10,000 Email API Requests per month
No 'ramp up' time
Glossary
---
* Staging App: A Turbo app that runs on our staging environment. These apps cannot be linked to live domains (www.example.com) and are best suited for testing & iteration.

* Production App: A Turbo app that runs on our production environment. These apps can be linked to live domains (www.example.com) for public-facing deployment.

* Ramp Up Time: Ramp up time refers to the delay experienced on initial requests often seen in shared hosting providers. Turbo apps require zero ramp up time.

* Email API Request: A request to our email API service which sends emails through your specified project admin account.